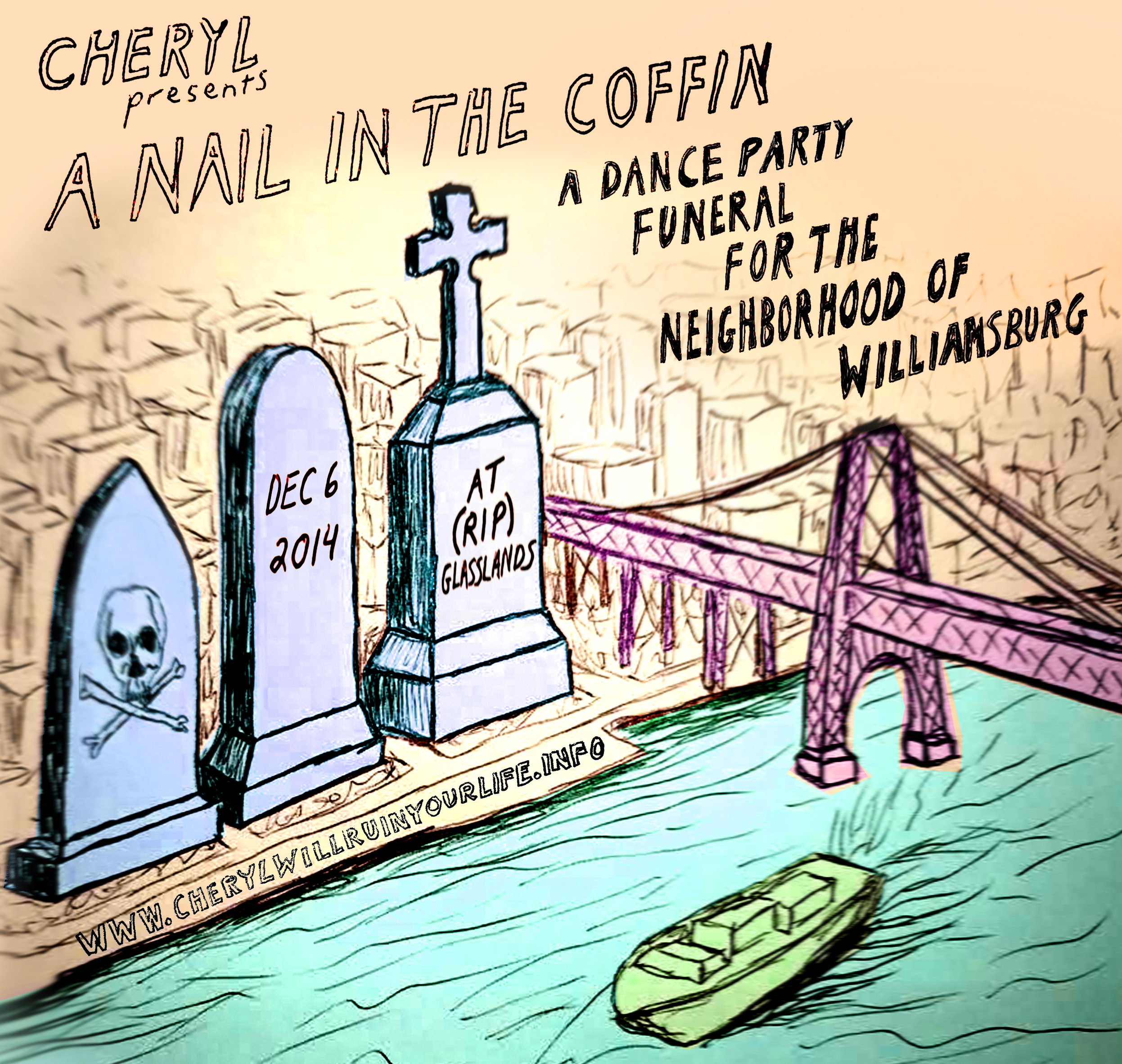 -
Brooklyn artists are planning a funeral
for the death of the neighborhood of Williamsburg. The wake is set for Saturday. [
Cheryl
&
Daily News]
-
An 11-year-old Park Slope boy
, Cerulean Ozarow, was the star of "Jeopardy!" on Monday, winning $25,158 on the first night of the game show's "Kids Week." [
WNYC
]
-
Public libraries in New York City
will be making about 10,000 portable Wi-Fi units available for their patrons. [
Brooklyn Eagle
]
-
A Brooklyn man stabbed
his father to death and attacked his sister before committing suicide by jumping out of a second-floor window early Tuesday.
[WSJ
]
-
Brooklyn man shaves his beard,
preserves it in Lucite. [
Gothamist
]
-
Andrew Cuomo's totally fake
, entirely cynical and completely disposable Women's Equality Party is broke and in debt. [
The Albany Project
]
-
Just when you thought
it couldn't get worse: Bill Cosby was sued Tuesday by a California woman who claims the comedian molested her in a bedroom of the Playboy Mansion when she was 15 years old. [
AP
]
Go to McBrooklyn's HOME PAGE
.