Correspondent Debbie sends word that the feature film SHEER from Ruben Mazzoleni will debut October 12 at the ever-fun reRun Theater (at reBar Gastropub) in DUMBO at 147 Front Street.

Here's the question: "What if your best friend asks you to hold a bag for one night without knowing what is inside?"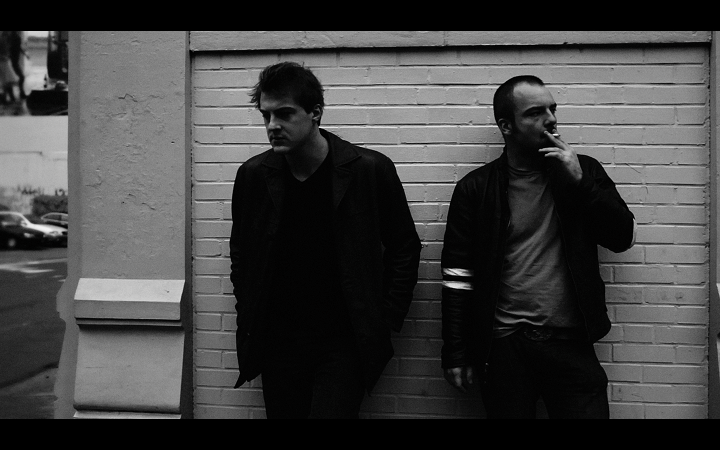 Plot: Nick and Joe are two young friends who aspire to survive together on the streets of New York. But when Joe sees an opportunity to start a new life away from the big metropolis, he puts Nick's life in danger. They will have to stick together, more than ever, to overcome what could be a dreadful outcome.
SHEER runs from October 12th – October 19th with showings at 6:45 and 9:30pm.
Produced by Virgilio Productions, the film stars Michael Jefferson, Aaron Barcelo, Frances E. Koepenick, and Rachael Brookner.
Tickets here
. For more information check out
www.VirgilioProductions.com
Go to McBrooklyn's HOME PAGE
.